Vertical and Horizontal Balers
AMERICAN BALER COMPANY
Established in 1945, American Baler Company is one of the oldest and most respected baler manufacturers in the world.
The company specialises in highly efficient balers that are designed to keep energy costs and baling wire consumption to a minimum, yet provide maximum through-put and bale weights. A comprehensive range enables them to provide solutions to customers across a wide range of industries...
BALER AND COMPACTION EQUIPMENT (BACE)
Manufactured in the USA, BACE vertical balers, compactors and drum crushers are designed to provide optimal levels of safety as well as low maintenance costs.
A unique feature of the extensive baler range is the IntelliBale System™, a patent-pending system that indicates the number of bales produced, their exact weights, notifies recyclers when they are ready for collection and advises when maintenance is required.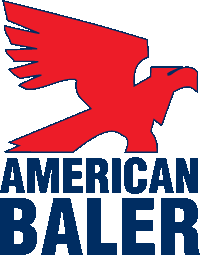 © Copyright Jarshire 2020 | All rights reserved
Jarshire Ltd
Bristol Way, Stoke Gardens, Slough SL1 3QE. Tel: +44 (0) 1753 825122